"Today we congratulate the remarkable achievement of Ovako in pioneering a significant shift in the steel industry," said Nel's CEO Håkon Volldal at the inauguration of Ovako's renewable hydrogen plant in Hofors Sweden, where Nel has delivered the electrolysers.
The Swedish prime minister, Ulf Kristersson, officially opened the plant. Highlighting the significance of the event, he marked the plant as a tangible step towards achieving a sustainable future, one that goes beyond just steel and resonates with a larger vision of global sustainability.
"The task ahead will require a lot of hard work, both from businesses, government and agencies," he said before he pushed the black button on the pulpit before him, marking production start-up and the shift toward cleaner steel production in Sweden.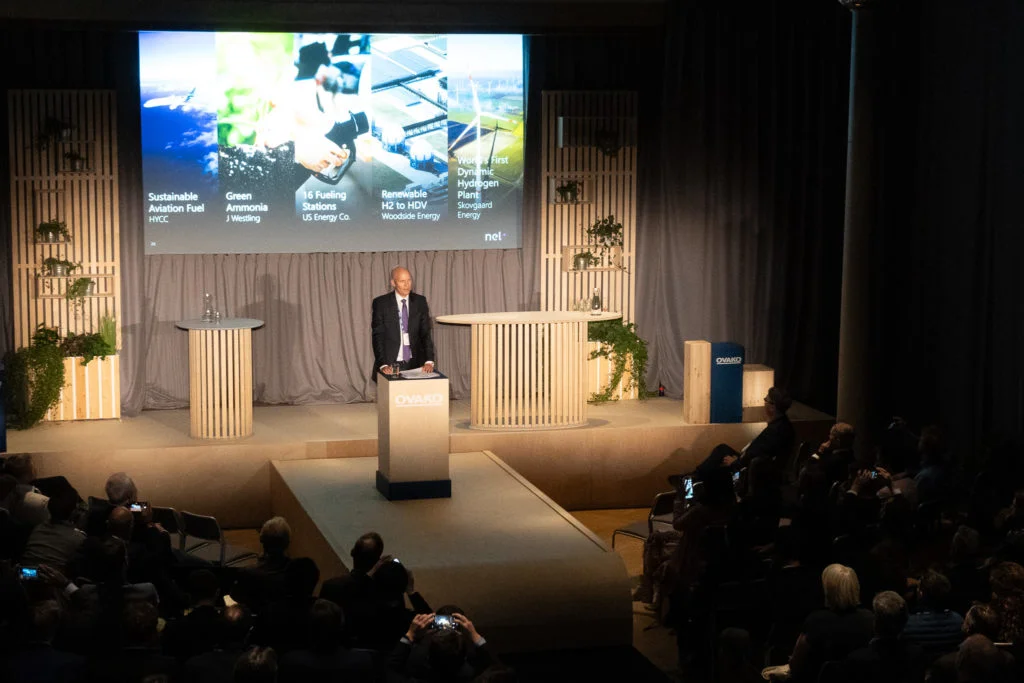 This new chapter in Swedish steel history is especially momentous given Ovako's storied past, with its steel mill in Hofors dating back to the 16th century. Marcus Hedblom, President and CEO of Ovako Group, expressed his pride, "There is an increasing demand for climate-neutral steel, in which we already hold a leading position, and there is significant interest in the industry for these types of new solutions. Now, we are showing the way forward for making high-grade industrial heat entirely fossil-free, not just for steel," he says.
Nel has delivered eight alkaline electrolysers to the hydrogen plant, Sweden's largest renewable hydrogen plant, making it possible for Ovako to reduce the CO2 emissions from the site by 50 percent from current levels.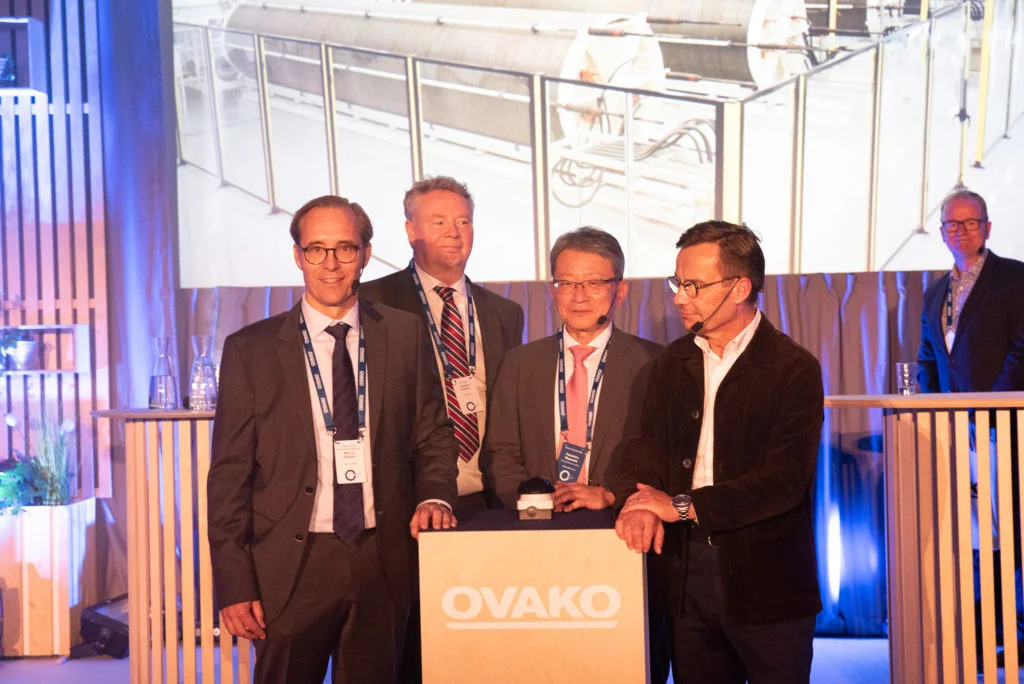 The day after the grand opening, Nel hosted its own event at the site, welcoming more than 80 customers worldwide. The inauguration was graced by various dignitaries, including Japanese Ambassador Masaki Noke, showcasing the international importance of this endeavor.
In addition to Nel and Ovako, Volvo, Hitachi Energy, and H2 Green Steel are partners on the pioneering steel project in Hofors, Sweden. This collaborative effort has received significant support from both the Swedish Energy Agency and the European Union, underscoring the strategic importance of sustainable innovations in Europe's industrial landscape.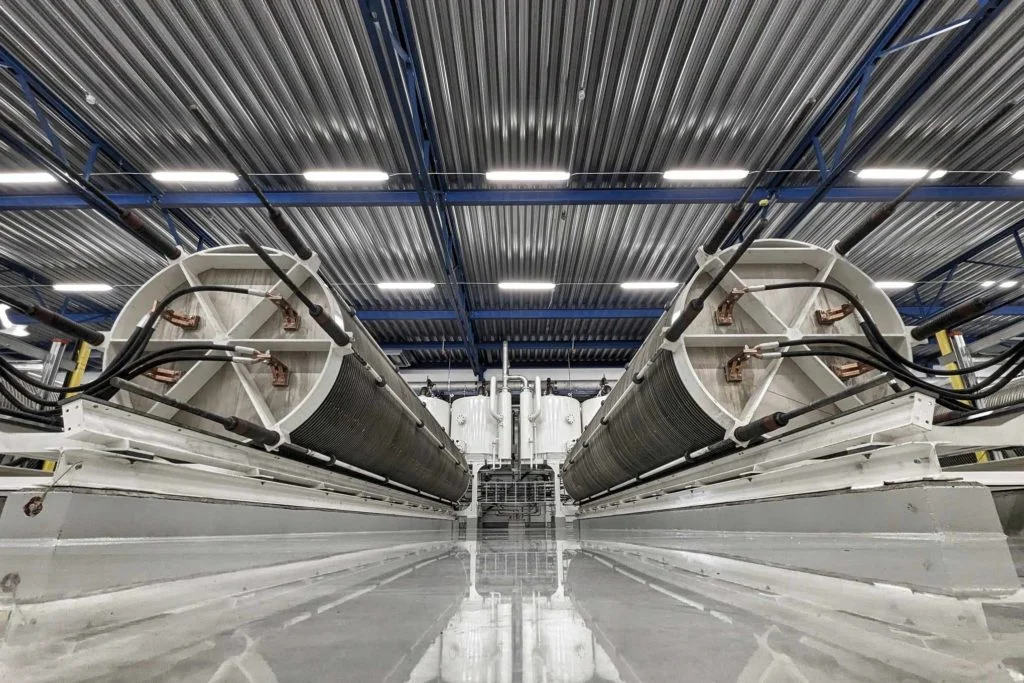 Watch the video from Ovako which showcases the new hydrogen plant: