A Nel Hydrogen podcast series
Welcome to Purple is the New Green, a podcast series by Nel Hydrogen and co-hosted together with H2 View. Tune in for each episode of this 12-week series to hear about all things hydrogen from the experts at Nel with commentary from your hosts: Brand Manager at Nel, Leila Asdal Danielsen, and H2 View Managing Editor, Rob Cockerill.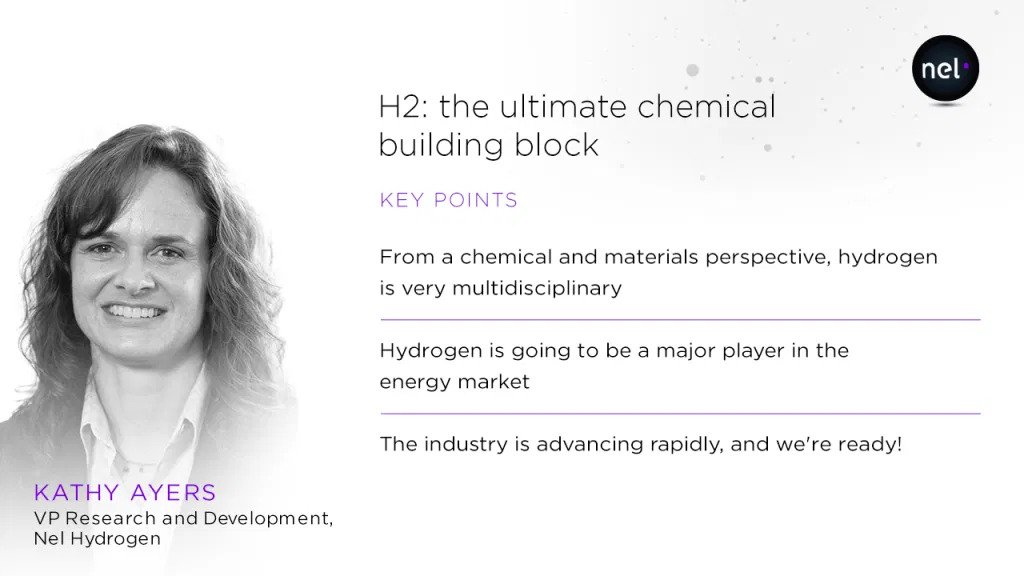 H2: the ultimate chemical building block
Leila Danielsen and Rob Cockerill chat with Kathy Ayers, Nel's Vice President of Research and Development, about advances in hydrogen technology and what the industry has to look forward to.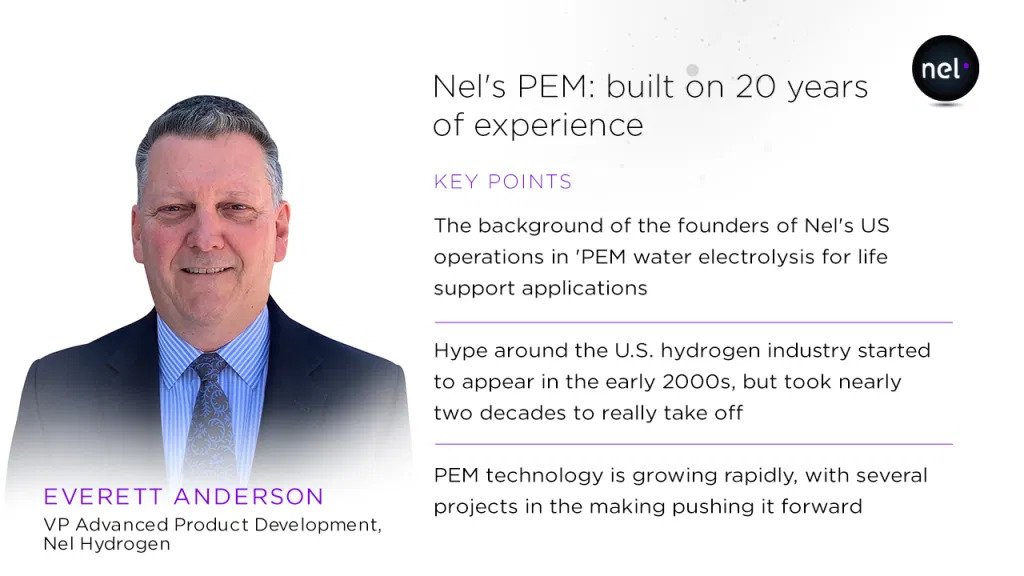 Nel's PEM: built on 20 years of experience
In this episode, we take a deep dive into the hydrogen industry in North America with a particular focus on Nel's PEM technology.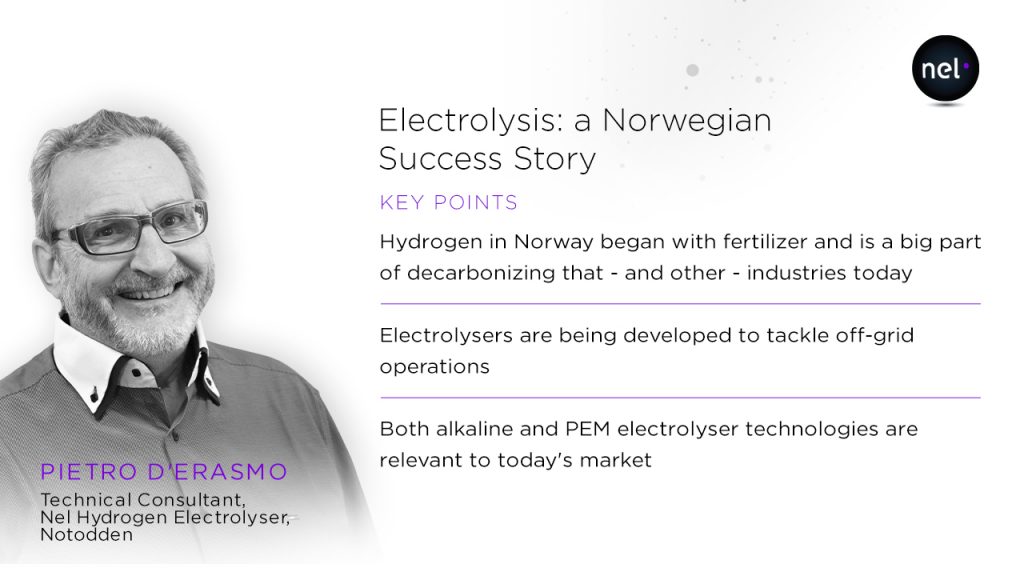 Electrolysis: a Norwegian success story
Hydrogen has historically played an important role in industries in Norway, starting with fertilizer. And it still does! And now, it's also grown to become the global energy carrier of the future… available already today.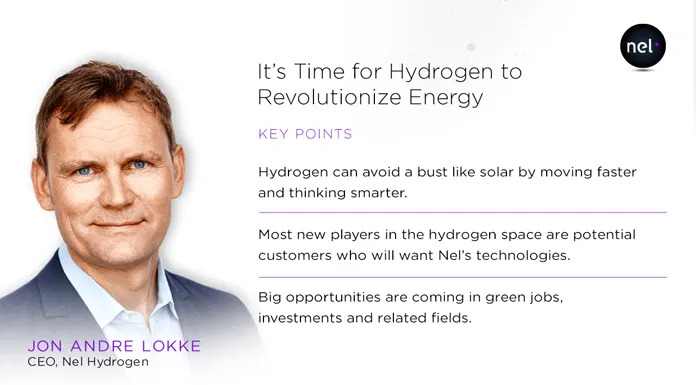 On the debut episode of "Purple is the New Green," Leila Asdal Danielsen and Rob Cockerill chat with Nel Hydrogen CEO Jon André Løkke about hydrogen energy's current role in the marketplace and how it will grow.