Found his future job in the news
It was the local newspaper that brought plans about Nel's new factory at Herøya to Amin Arpana's attention. He already had a good job as an operator nearby but immediately wanted to get involved with the green hydrogen industry.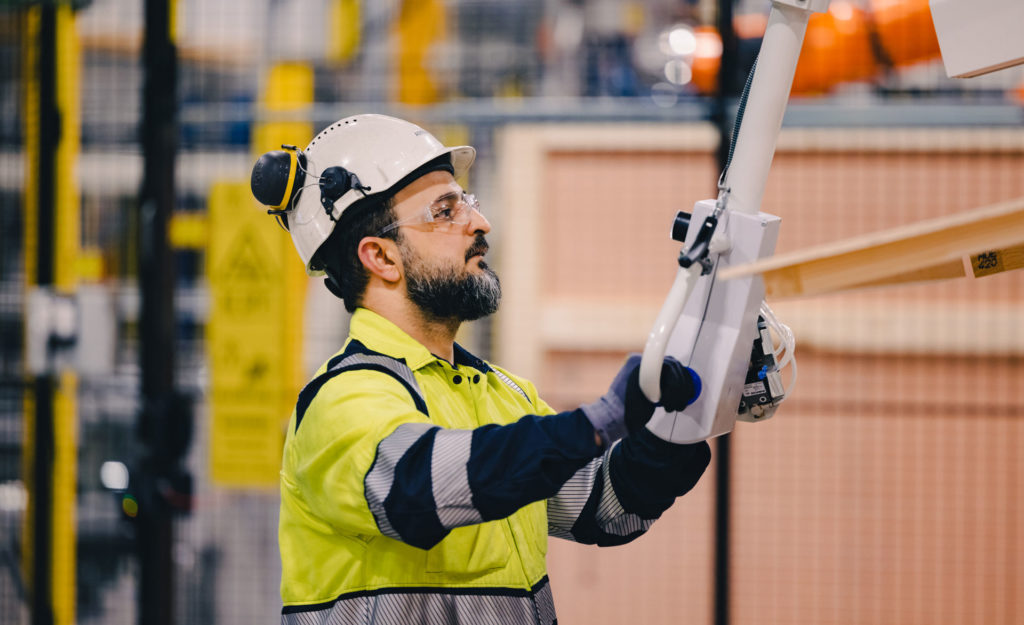 "Green hydrogen is the future because it is much better for the environment than fossil solutions. Everybody knows that the world needs to cut massive CO 2 emissions to combat climate change. The faster, the better", Amin says.
He had to wait quite a while for his new workplace to be built before he could apply and get hired. Then, in January 2022 he could finally begin. The factory was all Amin hoped for, a modern, robotized, fully automated production with a devoted team of environmentally engaged professionals.
"Going to work at Nel, I start every day with a good feeling. I'm part of a team working shifts around the clock to build a green future. I believe Nel plays an important role globally in unlocking the potential of renewable energy and decarbonizing industries".
Leading in green hydrogen technology
Amin is a chemical engineer who settled in Norway in 2016, where he started working as an operator. In his homeland, Iran, he was occupied with water supply, always environmentally concerned. When he got the job at Nel, his chemical background came to good use again.
"I appreciate Nel's focus on safety, quality, and performance. Operating in a safe work environment means so much to me. I'm motivated by clear goals and good managers."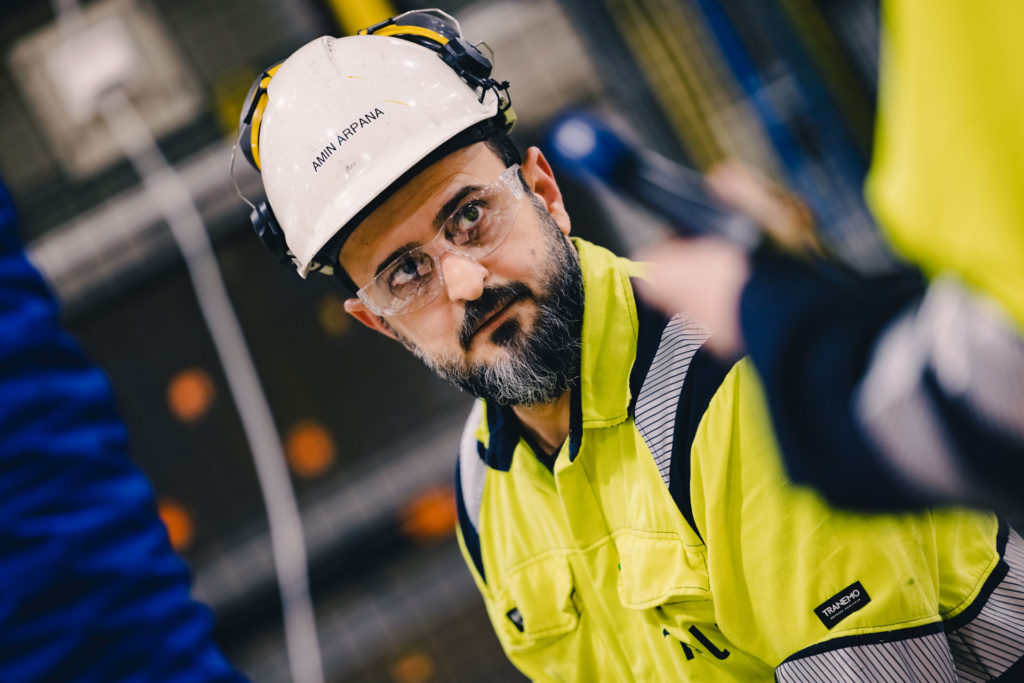 We aim to keep production running at the factory, producing high-quality electrodes in high volumes. The next step at Herøya is to double capacity by adding another production line.
"I hope more people learn that green hydrogen can replace fossil fuels. Ultimately, our job helps decarbonize transport, electricity, and industrial production worldwide."