Engineering a positive impact
After starting her career in the oil and gas industry, mechanical engineer Hilde Magnusson realized the need for a shift towards a more sustainable direction.
Determined to make a difference, Hilde carefully evaluated offers from multiple hydrogen companies that sought her expertise. Ultimately, she found her place at Nel, where she believes she can contribute significantly to driving meaningful change. Today Hilde is the Product Owner of Nel's Electrolyte System module, which separates hydrogen and oxygen from potassium hydroxide.
"The market wasn't quite sure where it was headed, making it challenging to choose between solar or wind power, hydrogen or geothermal energy. When both the EU and the Norwegian government announced hydrogen investment initiatives, my immediate instinct was to board the train as well", Hilde says.
At the time, Nel had a number of open positions matching Hilde's know-how. She reached out to offer her skills and knowledge, applying for several of the positions. This forward-thinking and ambitious attitude proved to be a perfect match for Nel, who chose to create a new position, customized to Hilde's expertise.
– We have this new adventure with green hydrogen on the rise, and it's incredibly exciting to be part of it.
Extensive experience in creating something new
To Hilde, the opportunity to make an immediate positive impact for the planet was a decisive factor in selecting her new employer. Unlike many other players in the hydrogen industry who are relatively new to the game, Nel has a rich history of nearly a hundred years in operation.
"Nel has technology that's been refined and utilized for years. We have many large-scale projects where you have to innovate in many ways, but we're building upon a foundation that is already proven to work. This allows us to push the development further." Hilde explains. "Additionally, there are key personnel in the company who have been here for 20-30 years and know 'everything', which is highly valuable."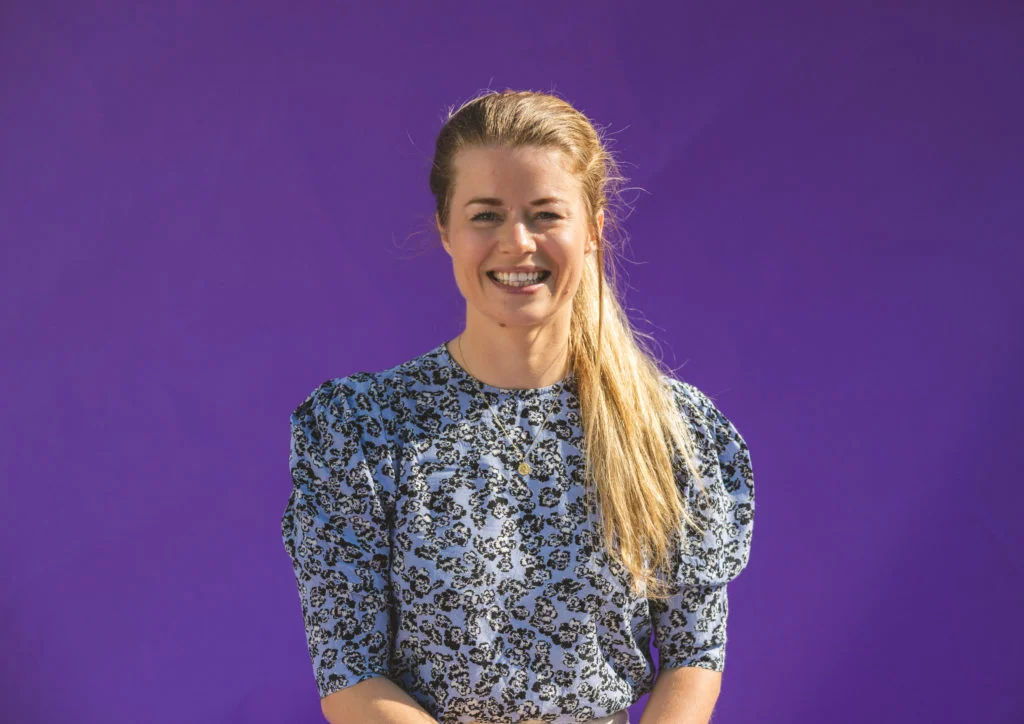 After working at Nel for a little more than a year, the expectations Hilde had when starting has been met and exceeded. She tells about an exciting first year with a tremendous influx of work, a steep learning curve and highly skilled colleagues.
"If you had spoken to me ten years ago, I would have said that I found it very unfortunate that the oil boom happened before I was born, due to its need for innovation and complex technology. And now, we have this new adventure with green hydrogen on the rise, and it's incredibly exciting to be part of it."