Attracted by green hydrogen
"When something new is on the horizon, people in the industry like to talk about it. I learned about the new Nel factory at my old job in Herøya. From there, I could look over here and see the factory rise," says Cecilie Magnussen.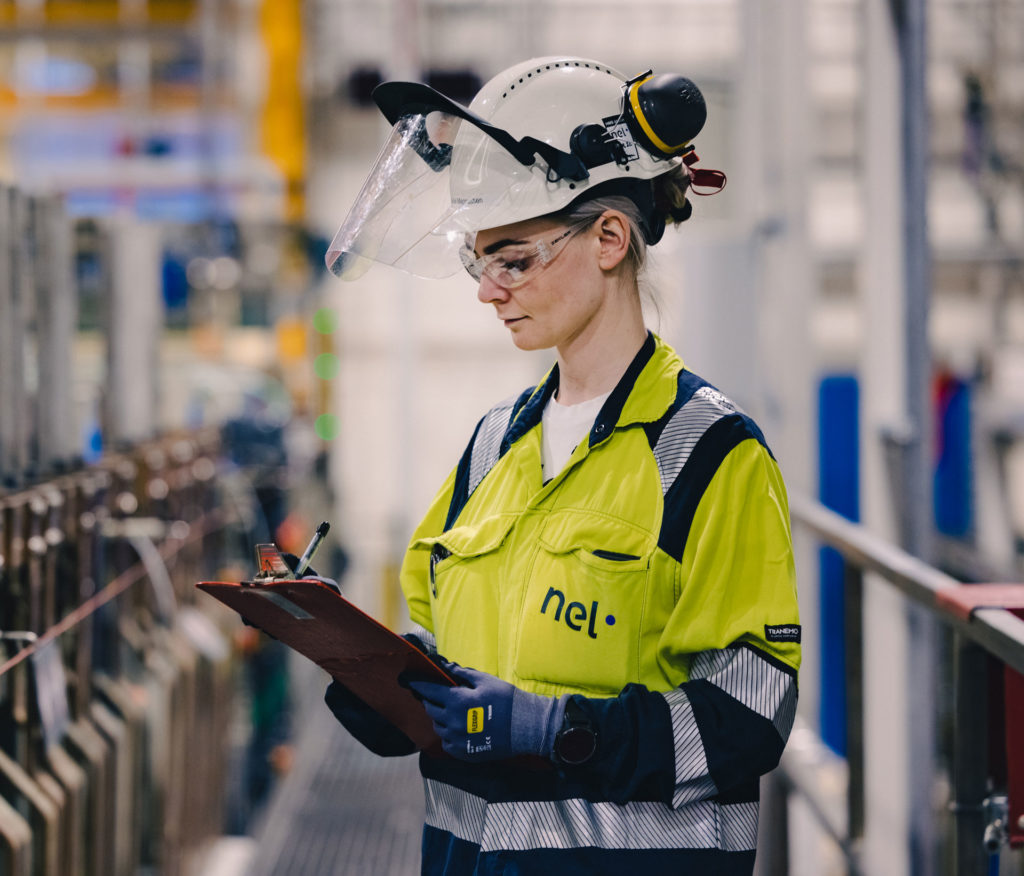 During the construction period of the Nel factory, Cecilie's curiosity grew stronger until she was ready to seek new opportunities in her neighborhood. She started her new job as a process operator at Nel in September 2022.
The Nel factory at Herøya is fully automated. It is the first and largest of its kind, producing electrodes for electrolysers. As a process operator, Cecilie works in shifts. She monitors the production, handles deviations, and contributes to optimizing the processes.
"I thrive at Nel. Everything is so well organized. I find it very exciting to take an active part in the development of the factory and our industry. The work environment is relatively young, and there is always something to learn. Still, we're having a good time working, with plenty of laughs.
Seeing green hydrogen as the future, Cecilie reasons that working in an industry on the rise will provide her with a safe job and an exciting career. She hopes that people will soon look beyond the fossil solutions they know too well.
"Looking at the pollution problem makes you realize we must do something about it. At Nel, we put in much effort to reduce CO 2 emissions, making the world a bit greener. But what we do alone is not enough. Everyone, the whole world, needs to take part. Only then, hopefully, will we succeed".
Cecilie is excited that Nel has started the construction of a new production line at Herøya. To her, this development is simple proof that green hydrogen is in high demand and that they are facing busy times ahead.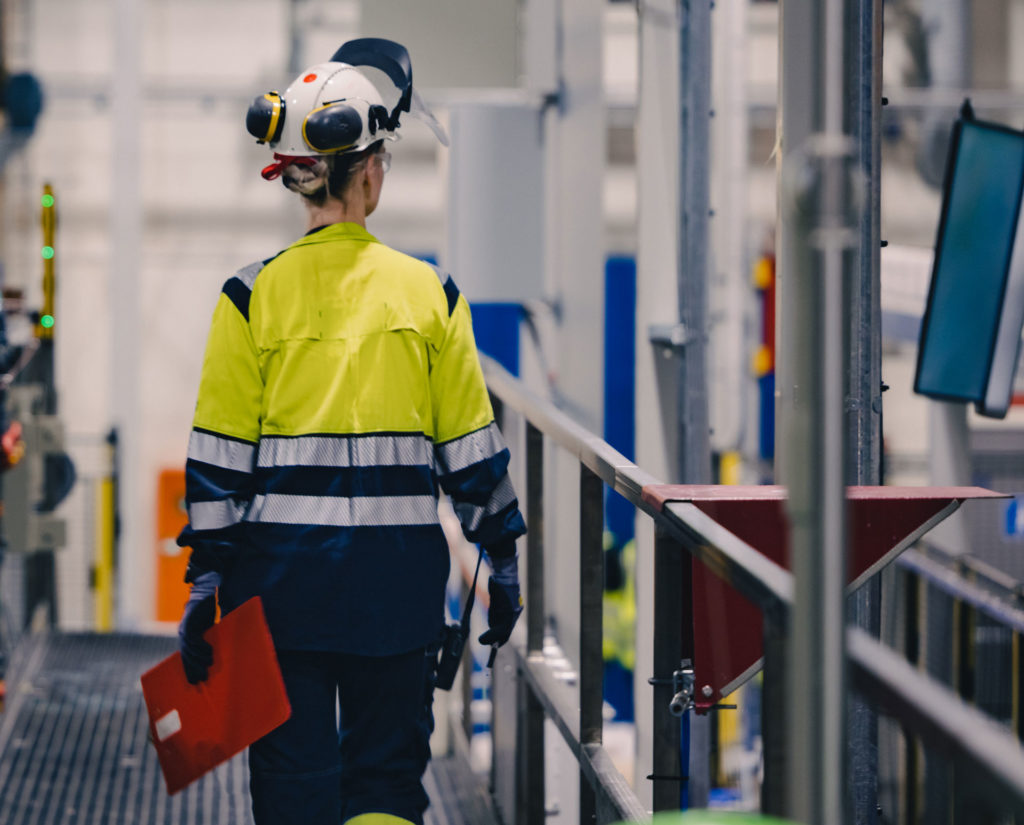 "The communication between everyone here is good, among peers and between management and workers. There's always someone to ask if there is anything, and I'm never afraid to raise my voice and bring issues to attention".
In a diverse and rewarding environment, Cecilie finds that age, gender, and nationality are all the same professionally. But as the Nel factory at Herøya is about to double its production capacity and headcount, she wouldn't mind having a few more female colleagues on the team.
"A little extra girl power is always a good thing," Cecilie says with a smile.